A contemporary vision of the Art Foundry allows the men and women here to express all their talent. To make a bell that rings true is the result of many bell-making skills, each stage of the manufactering process requires an amount of scrupulously implemented skills.
Since 1796 more than 120,000 bells were made at the PACCARD Bell Foundry. From the deserts of Alaska to the Fiji Islands, from the United States to Japan, PACCARD Bells are ringing in the farthest reaches of the world. The reason for this renown is mainly due to the very high musicality of our bells, the result of an expertise passed down from father to son for 7 generations.
The tradition and the know-how of Paccard Family is passed from generation to generation. The Foundry was founded in 1796 by Antoine Paccard who made his first bell for the small village of Quintal. In the 19th century, industrialisation and development of the railway enabled the Paccard Family to be able to export bells throughout the world.
Since then, « each generation has brought an innovation. » Passionate about their craft , these bellmakers have helped the company to acquire a worldwide renown.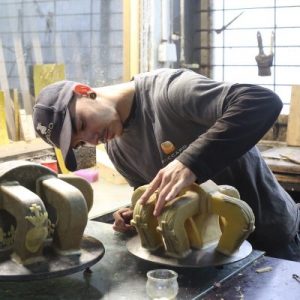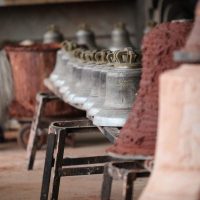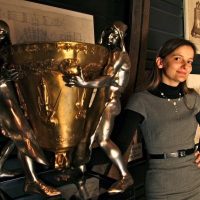 Anne Paccard tells more about it : « Inherited of my parents-in-law, the Museum is for me an authentic place where one can vibrate to the rhythm of shared emotions. I wanted it to be the lively showcase of our family company. A place where each visitor is invited to plunge into the PACCARD world, its history, its men and women, its expertise… its soul ! An experience from which, I hope, you will emerge different. »
After an « Open day » which attracted more than 8,000 people, the idea was born to create a museum dedicated to the expertise and history of the PACCARD Foundry. Created in Annecy-le-Vieux in 1984 by Françoise Paccard, the Bell Museum was moved to Sevrier when the Foundry moved in 1989. In 2004, it changed its name to PACCARD Museum.